---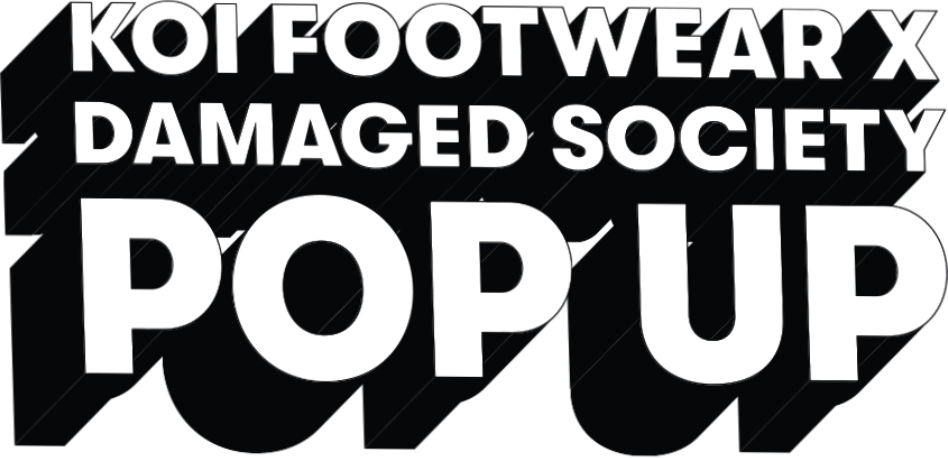 The Koi Footwear Pop-Up will be located at the Damaged Society shop in the Arndale Shopping Centre in Manchester, M4 2HU. The shop is located on the second floor, near the indoor walkway to Selfridges.
The Pop-Up will take place between 12 noon and 4PM on Saturday, 31st July. If you want to shop prior or after, the Damaged Society store are open from 10AM until 7PM.
KEV! And the Koi team, who will customise your Koi shoes for free! You can also meet other KOIGANG members, and future friends :)
Yes, the more the merrier!
You can buy a new pair of Koi Footwear shoes to get customised for free - we even have the Poppy x Koi Collection available for you to try on.
What can I do at the pop up?
Browse the Damaged Society store, see the shoes in real life and try them on in person! Make sure you get the right size, and get one of the Koi team to customise your kicks for FREE!
Why should i come to the pop up?
Be one of the first 25 people to come to the pop up to get a limited edition GOODIE BAG full of limited edtion MERCH, BEANZ, GOODIES and VEGAN TREATS. Not to be missed!
Also we're having EXCLUSIVE Discounts, FREEBIES and so much more!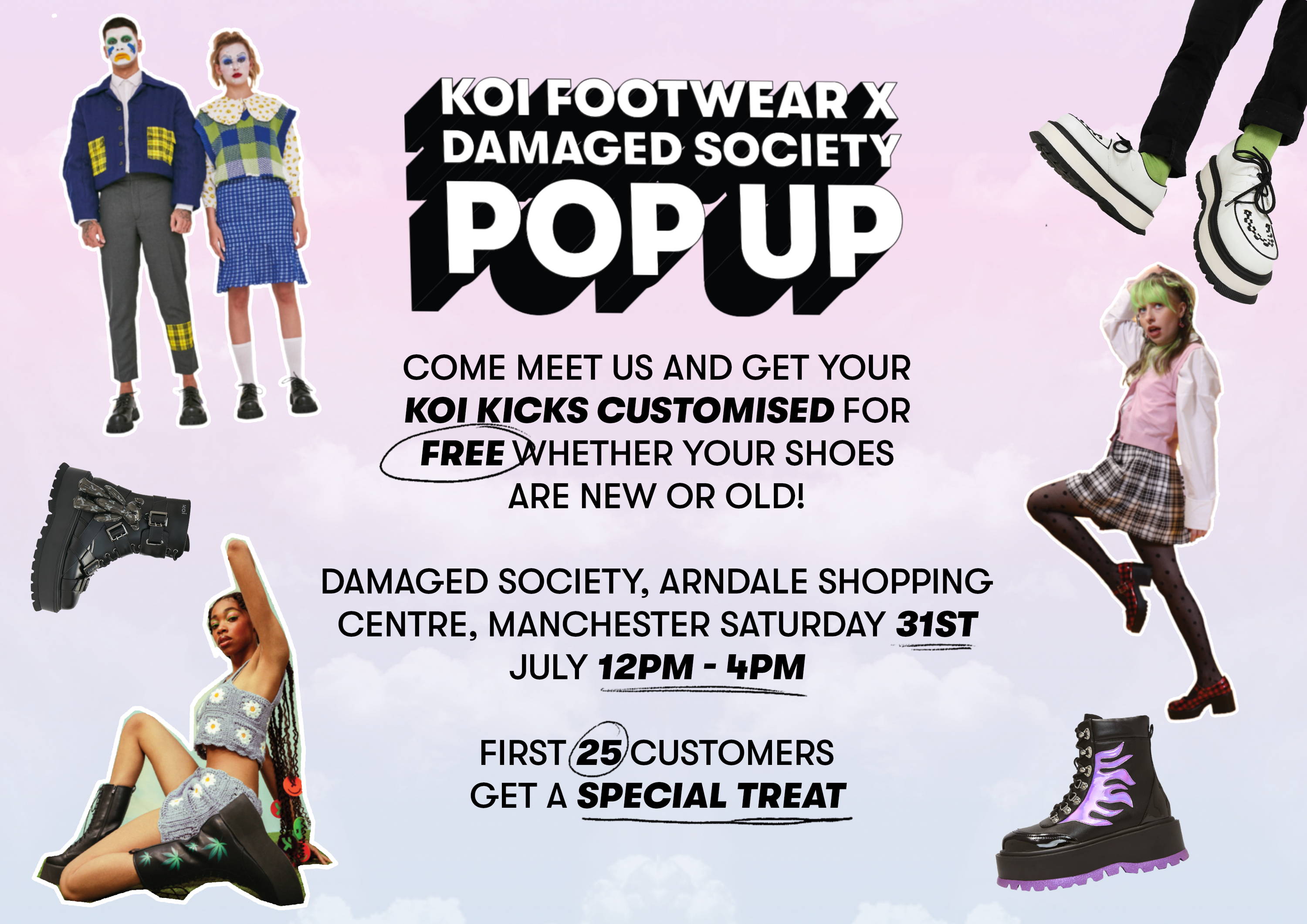 ---